A Good Wife Brings the Favour of God
By: Elder Enoch Ofori Jnr
(Sabbath, 27th May, 2017)
Key text:
"Whoso findeth a wife findeth a good thing, and obtaineth favour of the LORD" (Prov. 18:22).
Find a wife, not just a woman
I know this scripture sounds hackneyed. It could qualify as the most quoted scripture at weddings and marriage ceremonies! But don't let its ubiquity or familiarity rob you of its spiritual richness and value.
By the way, do you not notice that, although marriage rites have been performed for thousands of years, each new marriage generates an excitement of its own, not only for the newlyweds but also for their loved ones and relatives?
The Blessing of Married Life
By : Elder Enoch Ofori Jnr
(Sabbath, 10th June, 2017)
Marriage enhances a Woman's Life
The celebration of the godly wife is a Biblical theme we are all acquainted with. The godly wife is said to be "a crown to her husband", but she that "maketh ashamed is as rottenness in his bones" (Prov. 12:4).
Moreover, she's characterized as a "wise woman" who "builds her house", in contrast to "the foolish woman" who "plucks it down with her hands" (Prov. 14:1).
Unstoppable Victory in Christ
By : Elder Enoch Ofori Jnr
(Mini-Camp Meeting Sabbath, 1st July, 2017)
The day of His Power has dawned!
"Messiah reigns" is a shout of triumph which resounds through the realms of heaven and is heard in the pit of hell reducing demonic principalities and powers to trembling wrecks cowering in fear!
But it's a shout that should reverberate in your own soul too with joy, for we reign together with the Messiah on His exalted throne (Eph. 2:6 & Php. 2:9-11). It's a victory song which the Spirit inspired King Davis to sing some 1000 years before Messiah's physical birth:
Sunday, not the Resurrection Day of the Lord of the Sabbath
What has Messiah Got to do with Easter Bunnies and Coloured Eggs?
It's the Easter season again. As usual, the world church makes much of it. But is it Biblical? The Easter bunny and coloured Easter eggs easily give it away as a pagan festival going back thousands of years in history. But Jesus, the Lamb of God, truly did die and resurrect after three days. How and when did these events happen as recorded for us in the scriptures? Here, we present an excerpt from our book, The Sabbath: God's Eternal Sign of Rest giving a detailed explanation of how the Good Friday tradition is in conflict with the ONLY SIGN Christ Himself gave of His Messiahship! "Three days and three nights" utterly demolishes the Good Friday - Easter Sunday Resurrection tradition!
Have an eye-opening, enjoyable read!
Download
The Biblical Last Days are Here: How Prepared are you?
By :Elder Enoch Ofori Jnr (Senior Pastor)
Date: Saturday, 31st December, 2016
Introduction:
It's Prophecy News on the hour!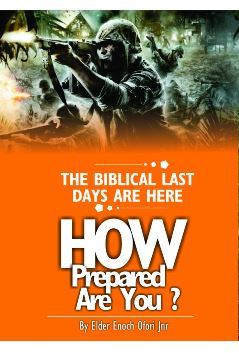 To say that we are in the last days is not only an understatement but a trite fact. The media confront us on an almost daily basis with a chilling immediacy of fulfilled Bible prophecies as they happen around the world. The end-time signs are unfolding before our eyes in a way the original disciples, who had the privilege of hearing them firsthand from Christ, could never have imagined.
"Rumours of wars", killings and disease epidemics are now a staple of mass media. Thanks to instantaneous media, we hear, read and see them as they occur. In the first century AD, it would have taken several months or years to ''hear'' such news from afar. It is a prophecy which is properly meant for our time. We witness the fulfillment of divine prophecies as they unfold in real time! It's amazing how the news media have vindicated Christ's words in our day and age.
But how will it all pan out? How will the very last events of this last age happen? We know the Second Coming is the high point of it all. But what about the Great Tribulation: Will it take place after the 'rapture' of the church or before it? What is the chronological order of the end-time prophetic events?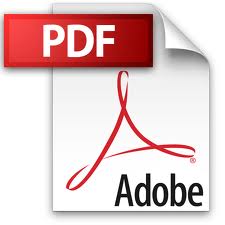 The Biblical Last Days are Here