Invite Jesus into the Boat
By: Elder Enoch Ofori Jnr
(Sabbath Sermon, 20th May, 2017)
Text: Mark 6:45-51
The Great Risk of Ignoring Jesus
Does it sometimes feel like you could take charge of your own life and overcome the difficulties life throws in your way all by yourself? Are you so skilled and experienced in an area of life or situation that you do not need Christ to intervene?
Well, I am here to tell you that it's never out of place to invite Christ to intervene in a crisis or difficulty, no matter your level of experience or skill. You might be skilled and experienced but not so powerful to overcome all natural and supernatural forces that may confront you someday. And one or two will inevitably confront you over the course of your life. Bottom line is, you need Jesus every step of the way!
A Good Wife Brings the Favour of God
By: Elder Enoch Ofori Jnr
(Sabbath, 27th May, 2017)
Key text:
"Whoso findeth a wife findeth a good thing, and obtaineth favour of the LORD" (Prov. 18:22).
Find a wife, not just a woman
I know this scripture sounds hackneyed. It could qualify as the most quoted scripture at weddings and marriage ceremonies! But don't let its ubiquity or familiarity rob you of its spiritual richness and value.
By the way, do you not notice that, although marriage rites have been performed for thousands of years, each new marriage generates an excitement of its own, not only for the newlyweds but also for their loved ones and relatives?
Who Will Rise Up against the Evil-doers
By :Elder Enoch Ofori Jnr
- God's Challenge to the Law Enforcement Agencies-
God, the Unseen World Ruler
That God is the Supreme Ruler of the world is without dispute. He declares the heaven His throne and the earth His footstool (Isai 66:1)
But is He an absentee Ruler totally withdrawn from the affairs of mankind? The testimony of the Scriptures speaks to the contrary: "The most High ruleth in the kingdom of man'' (Dan. 4:25).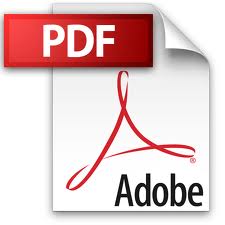 Who will Rise up against Evildoers
The Blessing of Married Life
By : Elder Enoch Ofori Jnr
(Sabbath, 10th June, 2017)
Marriage enhances a Woman's Life
The celebration of the godly wife is a Biblical theme we are all acquainted with. The godly wife is said to be "a crown to her husband", but she that "maketh ashamed is as rottenness in his bones" (Prov. 12:4).
Moreover, she's characterized as a "wise woman" who "builds her house", in contrast to "the foolish woman" who "plucks it down with her hands" (Prov. 14:1).
Post-press conference online report
Unstoppable Victory in Christ
By : Elder Enoch Ofori Jnr
(Mini-Camp Meeting Sabbath, 1st July, 2017)
The day of His Power has dawned!
"Messiah reigns" is a shout of triumph which resounds through the realms of heaven and is heard in the pit of hell reducing demonic principalities and powers to trembling wrecks cowering in fear!
But it's a shout that should reverberate in your own soul too with joy, for we reign together with the Messiah on His exalted throne (Eph. 2:6 & Php. 2:9-11). It's a victory song which the Spirit inspired King Davis to sing some 1000 years before Messiah's physical birth:
Press Conference On The Role of Scripture in Nation Building
By : Elder Enoch Ofori Jnr
DATE: 3rd November 2016
Venue: Mini-Conference Hall, SSNIT House, Adum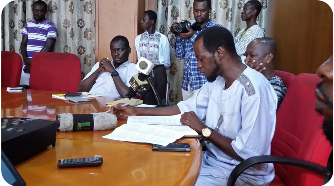 Proposition:
God is the originator of the modern nation state, and it is He who established the moral, legal and spiritual principles for accountable government, the rule of law, law and order and justice.
God proposes a well ordered society governed with just and good laws. Through primarily the nation of Israel, He established eternal benchmarks for good governance. Yahweh would rule the nations by His laws!