Marriage, God's First Gift of Love to Man
Sermon Preached on the occasion of marriage blessing ceremony between
Bro. John Osman Mensah and Sis. Agnes Owusu
Preacher: Elder Enoch Ofori Jnr (senior pastor, 7th Day Pentecostal Assembly, Esreso)
Date: Saturday, 8th August, 2015
Wedding Joy in Heaven and on Earth
Few occasions elicit as much joy as a marriage ceremony in which two people in love – a man and a woman – are united in a formal relationship covenanted before God and a crowd of well-wishers. Eyes sparkle with joy; faces wear broad smiles; lips part in cheers and shouts of rejoicing.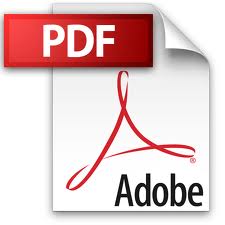 Marriage, God's First Gift of Love to Man
God, The Priority Of Life
Sermon Preached at Burial Service
for
Opanin Samuel Kofi Asadu (aged 100)
Date: Sunday, 14th June, 2015
Venue: Agogo, Asante-Akyem
God, The Priority Of Life
Your Soul Craves for Peace with God
Greetings of peace and love in the name of our Lord Jesus Christ to you all dear ones. The congregation you see here singing and praising the Almighty God is the 7th Day Pentecostal Assemblies at Esreso, Kumasi.
We sit gathered here this morning in a solemn mood. We have once again been confronted afresh with the grim reality and cruelty of death. A life – a father, a brother, uncle and friend – has been snatched away from us never to be seen again this side of life.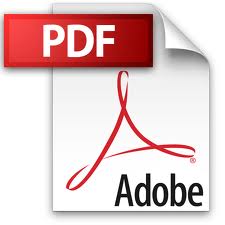 God, The Priority Of Life
I will Pour Water upon Him that is Thirsty
By Elder Enoch Ofori Jnr
Golden Text:
"I will pour water upon him that is thirsty, and floods upon the dry ground: I will pour My Spirit upon thy seed, and My blessing upon thine offspring" (Isa. 44:3).
He satisfies the Hungry Soul
A sincere longing for God prompts the outpouring of His Spirit "upon the dry ground" of an otherwise empty, meaningless human existence. The Psalmist praises God:
I will Pour Water upon Him that is Thirsty
Walk before Me and be Perfect
By
Elder Enoch Ofori Jnr
(Sabbath Sermon, 11th Jan. 2014)
More than a Journey—an Invite to Intimacy!
We read in Gen. 17:1:
And when Abram was ninety years old and nine, the LORD appeared to Abram, and said unto him, I am the Almighty God; walk before Me, and be thou perfect.
Mark the age attained—in his 99th year when God gave this special revelation and message to Abraham after they had had a relationship for a quarter of a century, 24 years! God called Abraham at age 75 out of his family and his country into a land He said He would show him. "2And [there] I will make of thee a great nation, and I will bless thee, and make thy name great; and thou shalt be a blessing: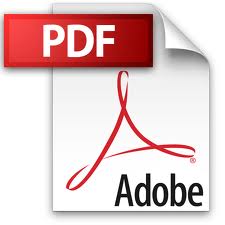 Walk Before Me and Be Perfect
The Truth about GM Food and its Implication for Health and Local Farming
Below is a transcript of an interview with Mr. Yaw Poku Dankwah (Free the Mind Movement/Hebrew Israelite) in a question and answer format.
Interviewer: Elder Enoch Ofori Jnr, regular preacher on the programme.
Download the transcript here:
The Truth about GM Food and its Implication
THE FOLLY OF THE WISE
By Elder Enoch Ofori Jnr
Text: "Professing to be wise they became fools" (Rom. 1:22).
Satan Creates a World of Wise Fools!
They rule the corridors of power; they project themselves as the saviours and defenders of mankind; they wow millions with their bombastic speeches and political finesse and stagecraft; they announce the dawn of a new epoch for mankind, a new world order, as they speak hope into the hearts of billions around the world.
The Folly of the Wise
A Culture of Death in the World
By: Elder Enoch Ofori Jnr
Date: Sabbath, 3 January, 2015
(Broadcast live on GCR 92. 1 FM 2:45pm – 4pm)
Key Texts:
There is a way which seemeth right unto a man, but the end thereof are the ways of death (Proverbs 14:12).
In the way of righteousness is life; and in the pathway thereof there is no death (Proverbs 12:28).
Man is staring down two great paths going in opposite directions. One is his own path; the other is the path of righteousness originating in the divine. There's no telling the obvious path to choose.