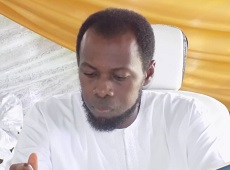 By Pastor Enoch Ofori Jnr
 Introduction
Have you ever wondered what the true gospel of Christ is?
Transfixed by a maze of divergent teachings all attributed to one source, you would certainly wonder! But not the Author of the one true gospel, the One who is and possesses ALL TRUTH, Jesus the Messiah!
He foreknew and foretold of the rise of false teachers who will come in His Name to deceive many. That is the catch! The false teachers will formulate their own unbiblical doctrines and attribute them to Him, the Saviour!
In His mount Olivet Prophecy, He warned: Take heed that no man deceive you.
For many shall come in my name, saying, I am Christ; and shall deceive many (Matt 24:4-5).
But more alarming, the false prophets will so polish up their act in these last days that the salvation of God's "very elect" will be in peril.