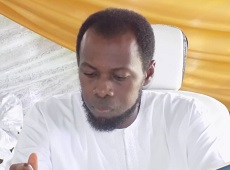 (Sabbath Sermon, 25th November, 2017)
 Key text:
"Do ye think that the scripture saith in vain, The Spirit that dwelleth in us lusteth to envy?" (Jam. 4:5).
If you want to see the power of jealousy in action, go witness the jealousy of a wife scorned or a husband cuckolded! The rage is terrible and the hurt deep. Some get into all sorts of tantrums, smashing the TV to the floor, throwing and smashing plates, getting hold of offensive objects and spewing expletives too vile to repeat here! It's a nasty scene to behold!